Go Anywhere Networking Solutions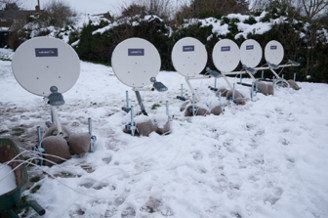 Minerva provides tailored robust networking solutions ranging from simple WIFI access points to more complex VPN solutions with failover capabilities. Connectivity is provided using any bearer of opportunity such as SATCOM (e.g. Inmarsat (BGAN), Eutelsat (Tooway)), 3G/4G from any telecoms provider or on-site fibre/broadband.
Networking forms the backbone of the Minerva Synthetic Wrap capabilities enabling the distribution of all data such as HLA/DIS to fulfil THUNDERBIRD and Remote Representation in remote locations.